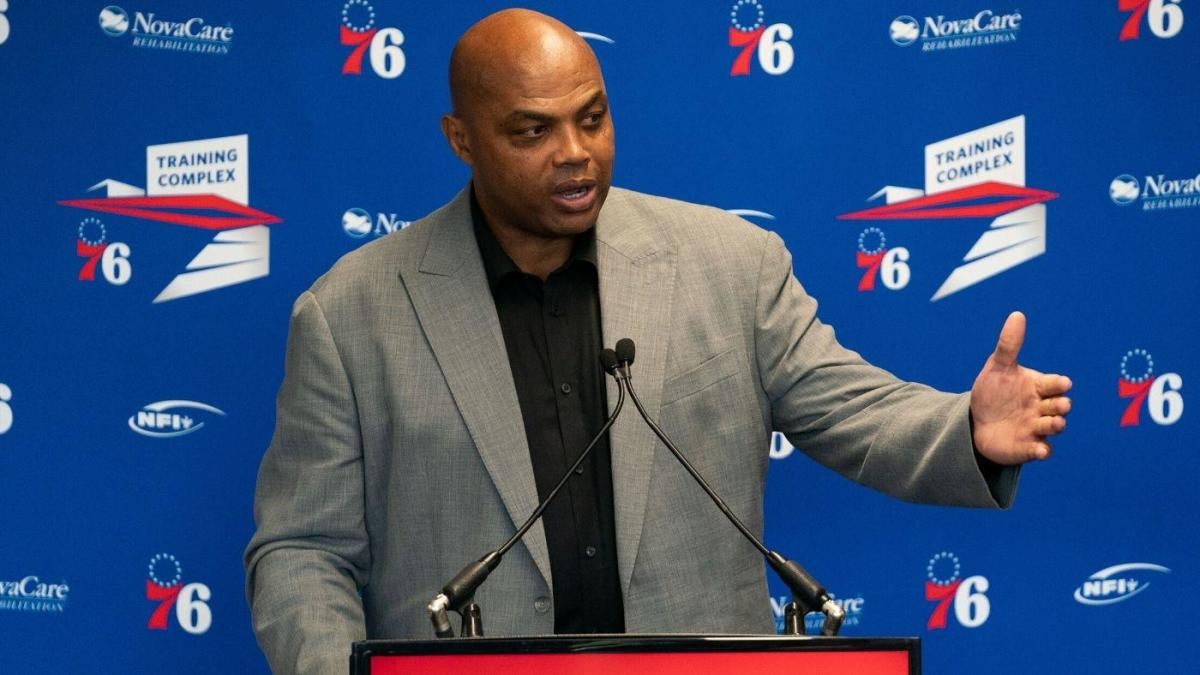 Charles Barkley thinks that it would be a major mistake for the NBA not to finish the 2019-20 season in Orlando as scheduled. Though the owners and players both already agreed on the league's plan to finish the regular season and postseason starting at the end of July in Orlando, there has been some push back from players.
Close to 100 active NBA and WNBA players participated in a conference call led by NBPA vice president Kyrie Irving on Friday night. During the call, Irving presented a case against restarting the season in Orlando, citing concerns that a return to basketball will distract society at large from the push for social justice reform currently happening throughout the country. Concerns about player safety in the Orlando "bubble" given the ongoing outbreak of the coronavirus were also shared. Other players that reportedly spoke up about potentially sitting out at Disney were Donovan Mitchell, Carmelo Anthony, Dwight Howard. Kevin Durant, and NBPA president Chris Paul.
While Irving's argument is that basketball could become a distraction, Barkley has a different view. He thinks that by not playing, the players would lose their visibility and in turn lose an opportunity to promote their message on the enormous platform provided. Also, Barkley pointed out that by not playing, the players would lose more money that they would otherwise be able to invest back into their own communities in order to directly promote change.
"I think it would be stupid to not play for two reasons," Barkley said during an appearance on ESPN's Get Up on Monday. "Number one, if they don't play they're going to be out of sight, out of mind for the rest of the year. There won't be no cameras following [them]. LeBron [James] is probably the most famous athlete in the United States. He won't be visible anywhere. So, out of sight, out of mind.
"Also, these guys got to realize this money is going to come back, and they're going to lose billions of dollars that the players could use to go into their own communities and do some great stuff. So it's not good on any front. I have no idea what Kyrie and Dwight are talking about. But it would be a catastrophic mistake not to play."
You can see Barkley's comments below:
Despite the concerns of some players, the league's return to play plan is reportedly not in jeopardy. According to National Basketball Players Association executive director Michele Roberts, the league's players are engaged in an ongoing conversation about how they can use their enormous influence in the most positive possible manner.
"It's not a question of play or not play," Roberts said. "It's a question of, does playing again harm a movement that we absolutely, unequivocally embrace? And then whether our play can, in fact, highlight, encourage and enhance this movement… That's what they're talking about. They're not fighting about it; they're talking about it."
While Barkley thinks that the NBA should definitely resume — and finish — the current campaign in Orlando, his desk mate on TNT's "Inside the NBA," Shaquille O'Neal, is on record saying that the league should scrap the season.
"I think we should scrap the season," O'Neal said last month. "Everybody go home, get healthy, come back next year. Just scrap the season. Just scrap it. To try and come back now and do a rush playoffs as a player? Any team that wins this year, there's an asterisk. They're not going to get the respect. What if a team that's not really in the mix of things all of a sudden wins with a new playoff format? Nobody is going to respect that. So, scrap it. Worry about the safety of the fans and the people. Come back next year."
Ultimately, some players will likely decide not to play in Orlando, for one reason or another, but not nearly enough to compromise the league's plan for return. Players that choose not to join their respective teams in Orlando won't be penalized, but they won't be paid for games missed. Players that don't join their teams due to health reasons will still be paid once their issues are legitimized by a panel of doctors put together by the league.