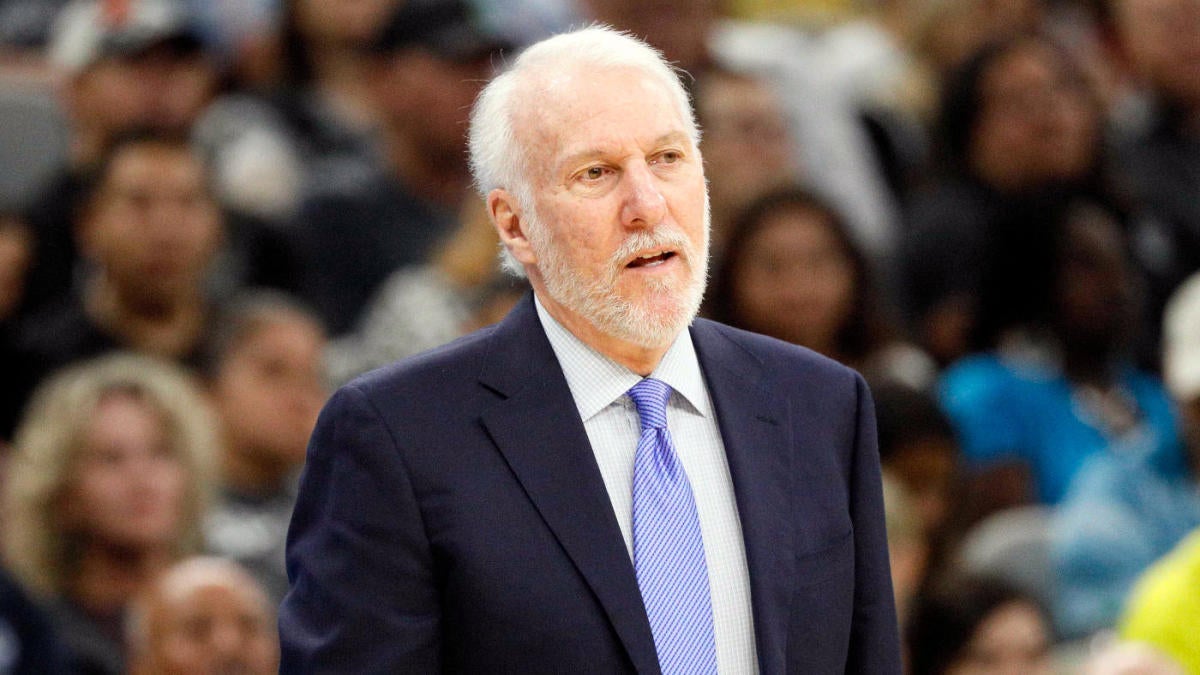 One of the biggest problems that the NBA has encountered in constructing its bubble at Disney World has been figuring out who is and is not healthy enough to enter it. A number of NBA head coaches, for example, are 65 or older. Those in that age group are considered high-risk for complications from the coronavirus, and as such, there had been some rumblings that those coaches would not be allowed to lead their teams in Orlando (despite their insisted desire to do so). But as preventing anyone from doing their job based solely on age would be illegal discrimination, the NBA is looking into more holistic solutions.
The NBA has sent a medical questionnaire to players and teams to determine whether they are medically able to enter the bubble, according to The Athletic's Shams Charania. Certain players, coaches or other team personnel could be restricted from making the trip to Disney or barred from certain basketball activities, though exact parameters are not yet known. Earlier in June, ESPN's Adrian Wojnarowski and Zach Lowe reported that the NBA was forming a panel of physicians to evaluate individual risk against COVID-19.
There are three head coaches slated to appear at Disney who are at least 65: Alvin Gentry (65), Mike D'Antoni (69) and Gregg Popovich (71). They have been outspoken about their desire to lead their teams freely in Orlando.
"They're going to make the choice. I think it's unfair if that's what they're doing," Gentry said. "I understand the risk that I'm taking if I do get it. But hell, I want to be with my team and do my job. That's what they hired me for."
Rick Carlisle, the head of the NBA Coaches Association, has been adamant that age not be the sole determining factor.
"I just spoke to Adam Silver and he admitted that he jumped the gun with his statement to TNT," Carlisle told Wojnarowski. "The health and safety of our coaches is first and foremost. It's entirely possible that an NBA coach in his 60s or 70s could be healthier than someone in their 30s or 40s. The conversation should never be solely about a person's age. Adam assured me that we would work through this together to help determine what is both safe and fair for all of our coaches."
Although coaches face risks based on their age, there are younger players who still face meaningful coronavirus risk. JaVale McGee, for instance, has asthma, and there has been no word on whether that will impact his availability in Orlando. The NBA is working through these issues on the fly, and no perfect solution has presented itself. All the league can do at this point is try to make its Disney bubble as safe as possible and hope for the best.