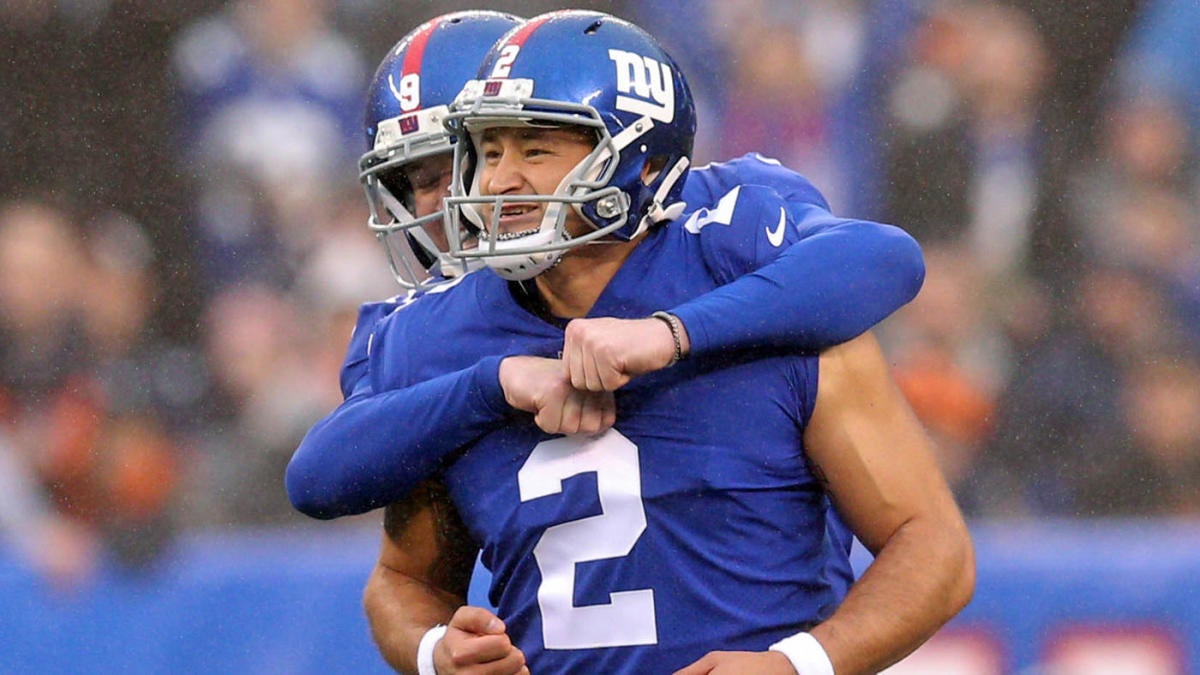 The New York Giants have a new round of legal trouble to deal with, and this time it's by way of Aldrick Rosas, the team's kicker. Rosas, 25, was reportedly arrested in Chico, California on charges of hit-and-run after his vehicle allegedly struck another — described by TMZ Sports as a "T-bone" collision — and fled the scene. He's now facing both the hit-and-run charge as well as driving on a suspended license.
The report also notes law enforcement believes alcohol might have been involved, but there are currently no charges pending that reflect it. The investigation is ongoing, however, and the Giants have issued the following statement:
"We are aware of the situation and have been in contact with Aldrick," they wrote. "We have no further comment at this time."
Additional details include witnesses alleging Rosas' vehicle reached speeds of nearly 100 mph and was driving erratically before failing to stop at a red light, leading to the collision on early Monday morning. Rosas continued to drive after the accident, but his vehicle became disabled, followed by him exiting and running on foot from the scene.
He was later found and arrested by police near the scene, where he admitted to being the driver of the vehicle in question. Law enforcement also took Rosas to receive medical attention, given the collision and the fact he had blood on his hands and bare feet. Neither Rosas nor his representation have issued a comment on the matter. Rosas joined the Giants in 2017 and agreed to a one-year tender in 2020, after performing well for the club in his three seasons in New York.
His legal troubles combine with attempted robbery charges on cornerback DeAndre Baker to make for a less-than-ideal offseason for Big Blue.