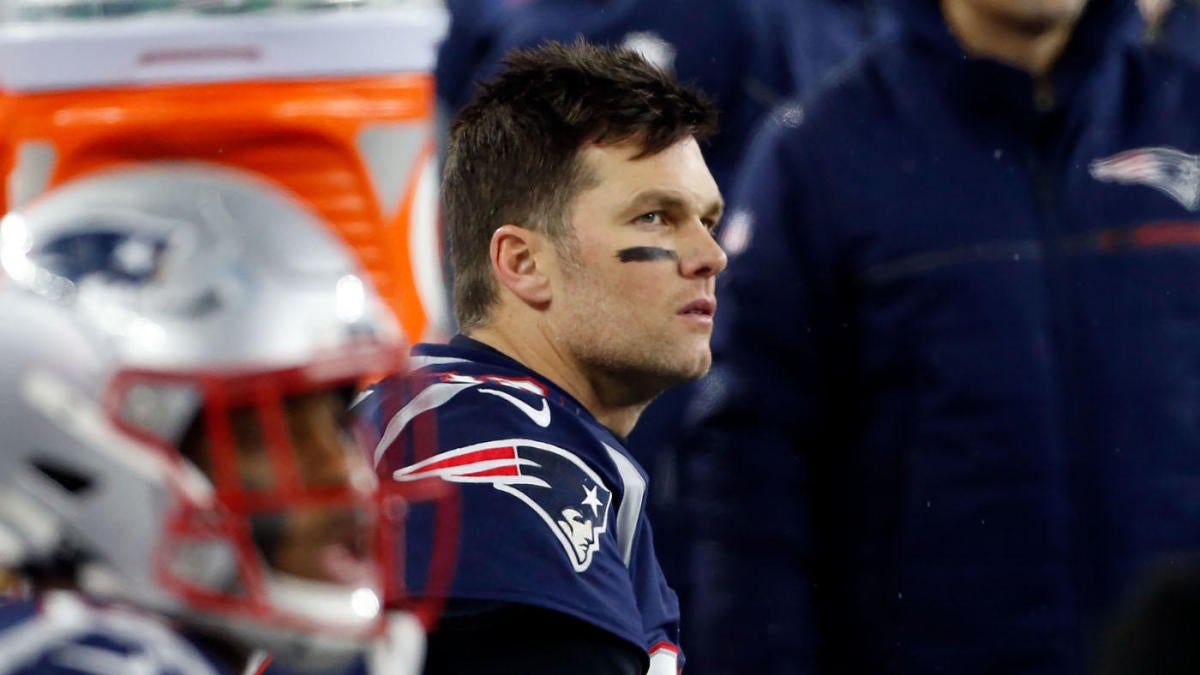 Michigan quarterback Tom Brady was drafted in the sixth round, 199th overall, of the 2000 NFL Draft. Since then, a lot has changed in the world, including Madden graphics.
Since TB12 took the NFL by storm, the iPhone was invented, dial-up internet is gone and fans are watching games in high definition, with the ability to pause, rewind and fast forward.
When he made his first start, we were watching football a little blurrier and without being able to go back if we missed a big play, unless of course, you recorded it on a trusty VCR.
To get a good grip on just how old the six-time Super Bowl champion is and how long he's been in the league, look no further than a side by side of Madden graphics.
The CBS Sports social media team put the photos together nicely for us and it is quite a dramatic difference.
No offense to the original graphics team, but it is mind-blowing how far video game images have come over the last two decades.
It went from a boxy depiction with no real way to tell who the player was except for their team and jersey number to feeling like you're watching an actual game.
Brady has had quite the glow up in Madden and to be fair, in real life.
Remember when his scouting report read, "Poor build, skinny, lacks great physical stature and strength, lacks mobility and ability to avoid the rush, lacks a really strong arm, can't drive the ball downfield, does not throw a really tight spiral, system-type player who can get exposed if forced to ad-lib, gets knocked down easily." (Because Brady certainly does)
When Brady first entered the league, he was sitting as the backup behind New England Patriots quarterback Drew Bledsoe. He hadn't made a splash yet, so much so that Madden listed him as "QB NO. 12." Safe to say he's come a long way since then.
The nearly 43-year-old seems to defy age, still playing at the top of his game despite being at an age that for many football players would be well past retirement.
He has players on his team who watched him when they were kids and he's older than some coaches in the league.
I mean, when he was drafted I was 5 years old and now I'm writing about him, so I'd say he's been in the league a lot longer than many of us thought. He is one of only five quarterbacks to play past 43.
Brady is showing no signs of leaving the league soon and this season will make his debut with the Tampa Bay Buccaneers after deciding to leave the Patriots after 20 years.
He has said he wants to play until he's 45 and at this rate, that is looking like a serious possibility.