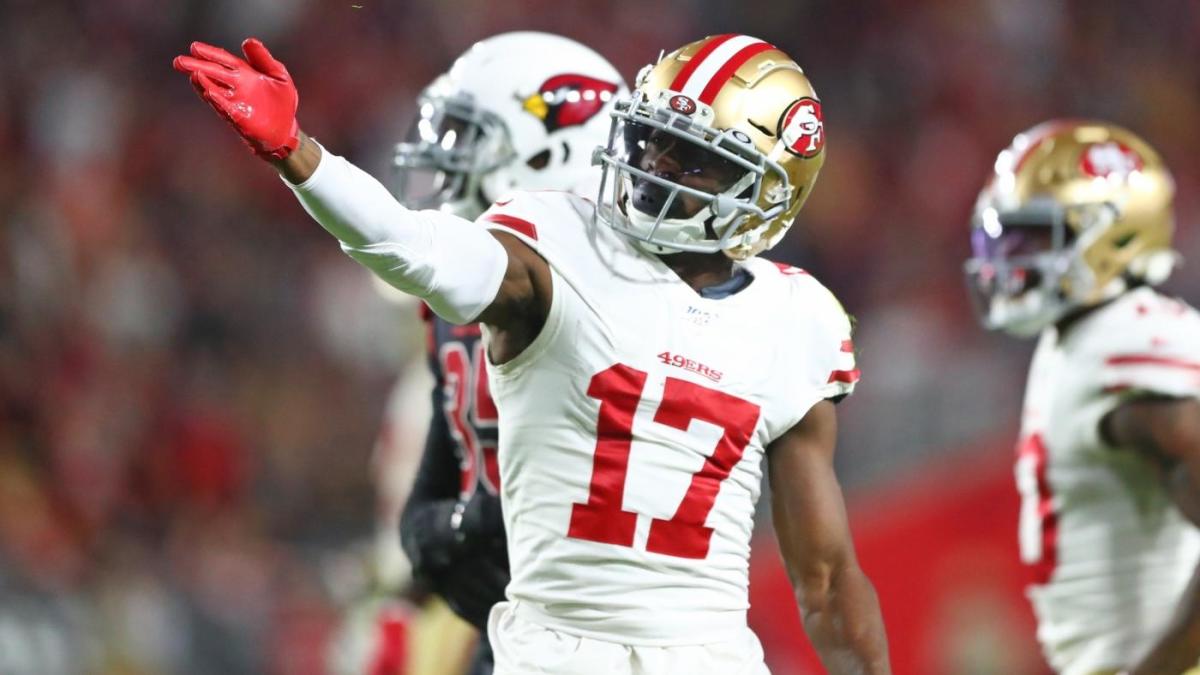 Emmanuel Sanders was one of the top wide receivers on the free agent market this offseason, making his signing with the New Orleans Saints a warning to NFC defenses.
One of the top offenses in the conference just got even better, especially since Drew Brees has a legitimate No. 2 wide receiver to target. Sanders will be a huge asset to the Saints offense, but there's much work to be done before he can be productive.
The coronavirus pandemic has Sanders behind the 8-ball with the offense.
"The nice thing about him is we feel like he's a good learner," Saints offensive coordinator Pete Carmichael said in a conference call Tuesday. "We kind of have a vision for what we're going to do with him. We'll be able to play him inside and outside, but again, there's no substitute for getting the on-field work, him hearing the different terminology probably, we're installing plays, some that he's probably familiar with and he's done before, but it's just a little bit of a different terminology. And then also being able to work with Drew (Brees) on the field.
"So I think when he gets here, we kind of have a vision for what he'll be. Again, like I said, he'll be able to play inside and outside. Obviously, there are some differences between maybe what he's been doing as of late to going back to a few years ago. But again, one thing that Sean is really big on and you guys all know this already is that we're making sure that we're putting those guys in the position where they can be successful and do the things that they can be successful at."
The Saints have a complex offense, but Sanders has shown how quickly he can grasp a new system. Sanders had 36 catches for 502 yards and three touchdowns in 10 games with the San Francisco 49ers last season, coming over in a midseason trade from the Denver Broncos. He finished with 66 catches for 869 yards and five touchdowns in 17 games.
The Saints don't appear too concerned with Sanders understanding the offense, but on-field work and chemistry with Brees is vital. Just look at Michael Thomas and his production over the past few seasons.
Having earlier training camps and an extra week or two on the field will be beneficial for Sanders and his contributions to the offense.
"Yeah, I think both Sean and Drew understand that there's a process to this," Carmichael said. "The work on the field, you know how Drew is, he's tireless out there working with these guys and he is always going to stay after practice, to work to get it right. But again, I think as we're going along, we got to make sure that we are not just throwing it all in there and we can't get bored because there's a progression to the teaching.
"Sean starts it over every year. When we build our installs, it's always, by the time they get to training camp, and again, we'll have the same process because we've had these virtual meetings. By the time we get to training camp, they'll have heard this same install now going on the third time. The thing we just don't have is the reps on the field. And so, again, some of that we'll have to progress along."